I will introduce the facility of Chakichian along with the image before the renovation.There is an event space and exhibition gallery in Chakichian.If you are using rental space or gallery, please feel free to contact us.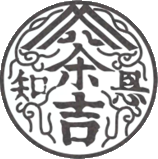 The Chakichian is a local place of relaxation where young artists are active.
All together, we plan to make the Chakichian a warm place where people in the area feel free to meet up casually.
And we want to continue making the Chakichian a place to support artists full of skills and ideas, but lacking opportunities because they have not yet built a name for themselves.
Introduction to the facility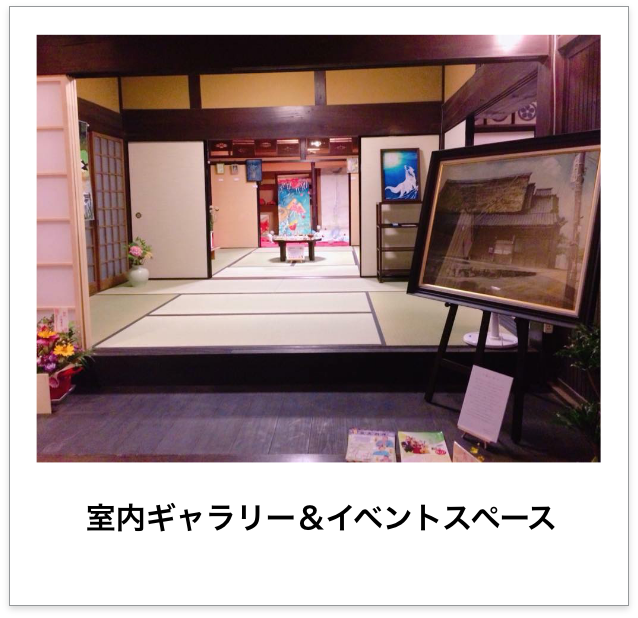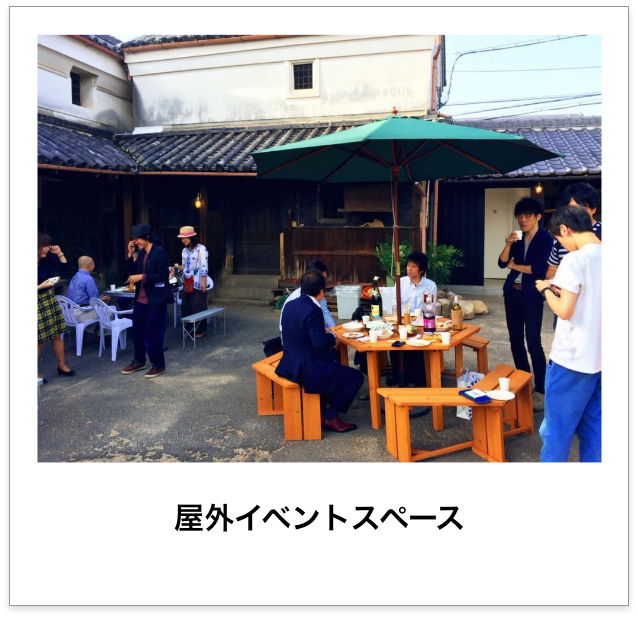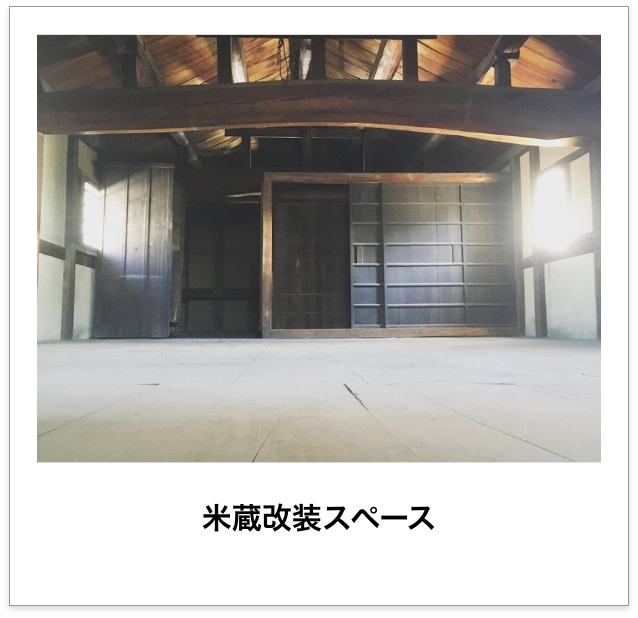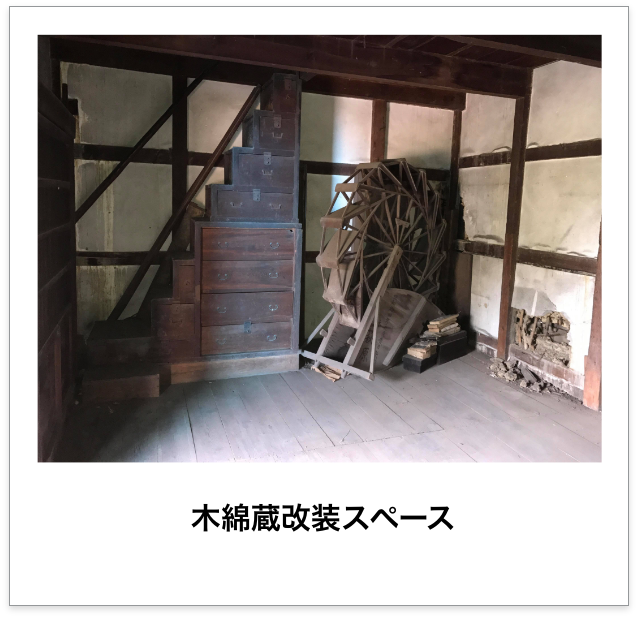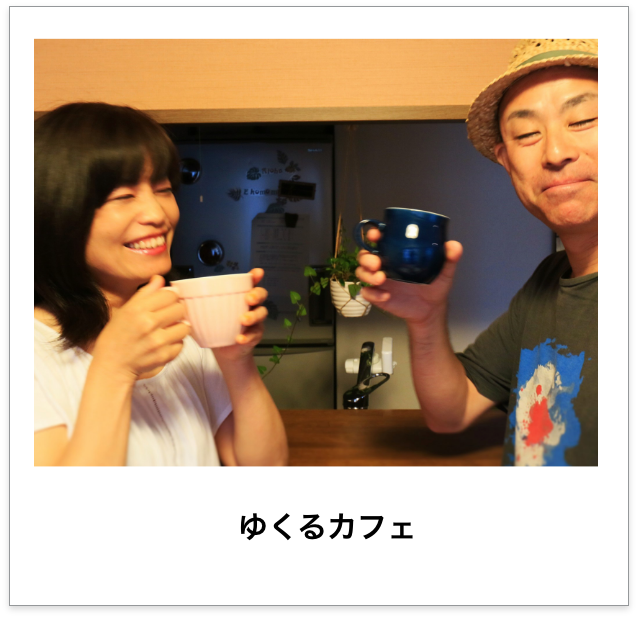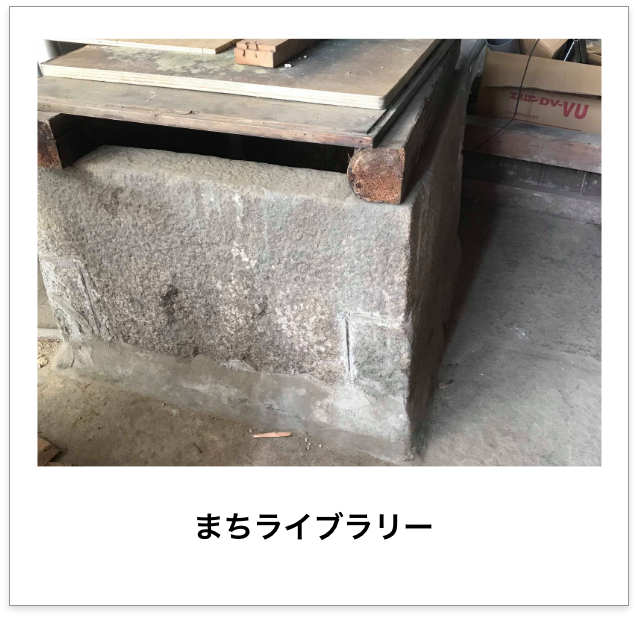 Rental Space
We will introduce you to the current facilities before and after the renovation, the use of rental space, and the cost.
Room Gallery & Event Space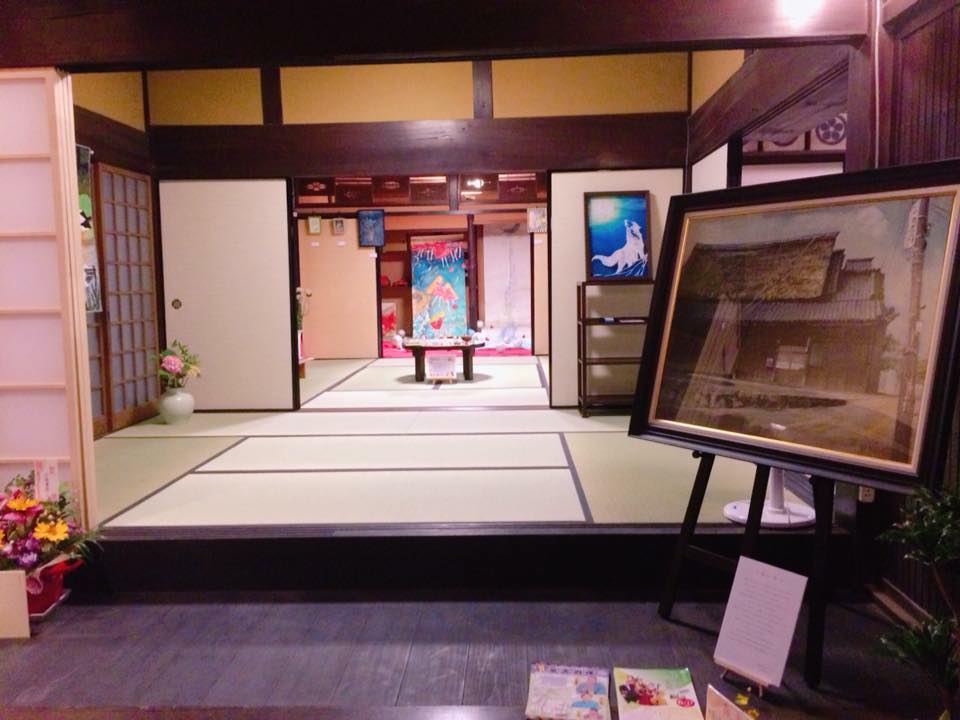 The Chakichian is a local place of relaxation where young artists are active.
The indoor gallery is run with the idea of wanting to be a place for the support of young artists!
I want to be active as an artist in the future!But it's hard to recognize my work…I would love to have such a person use it.
We would not be so happy if the artist's charm could be conveyed to many people and further active in various places.
We support and support young artists with all our strength through our galleries!
Please feel free to consult us as we will be able to rent from you on the first day.
Rental Price
1day:15,000yen
3day:40,000yen
7day above:first day15,000yen、2day since 10,000yen/day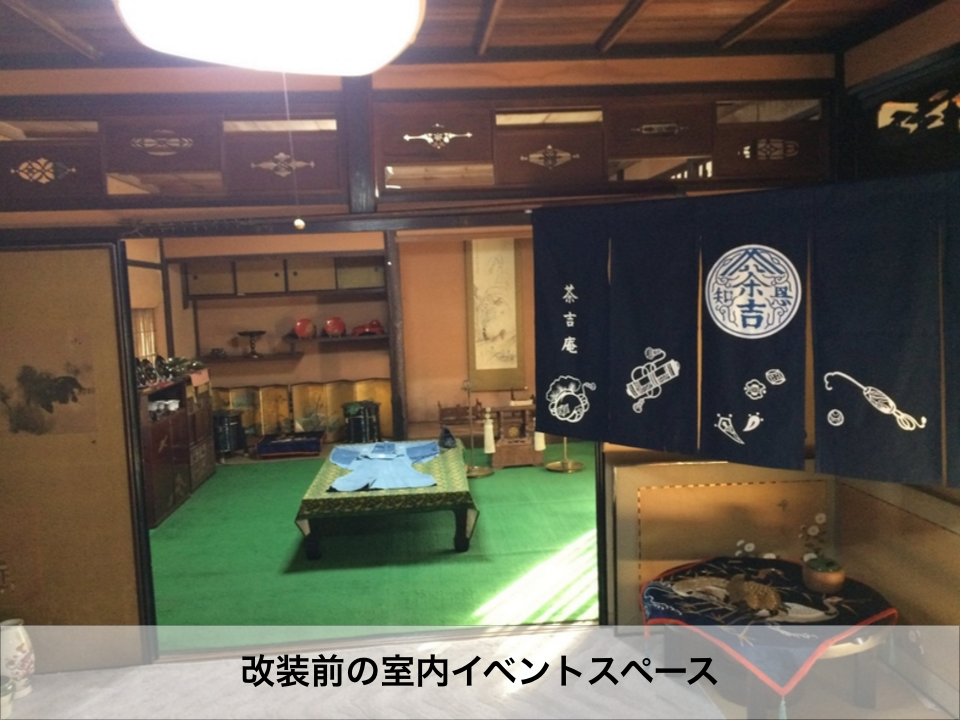 I made up my mind to Linobe with a voice of regret from all around me.
At first, the main building of Chakichian was considering dismantling.
It was 250 years old and sounds good, but it was the hardest thing to actually keep it up, and it was getting old everywhere.
However, I was told not to destroy by the people around me, so I decided to use it by renovating it.
"This time, though we are still in the middle of Renobe, we could repair it to the point where everyone could use it, and we realized that we were determined to leave it behind."
There are many things I haven't done yet, but I would appreciate it if you could experience 250 years of history including those.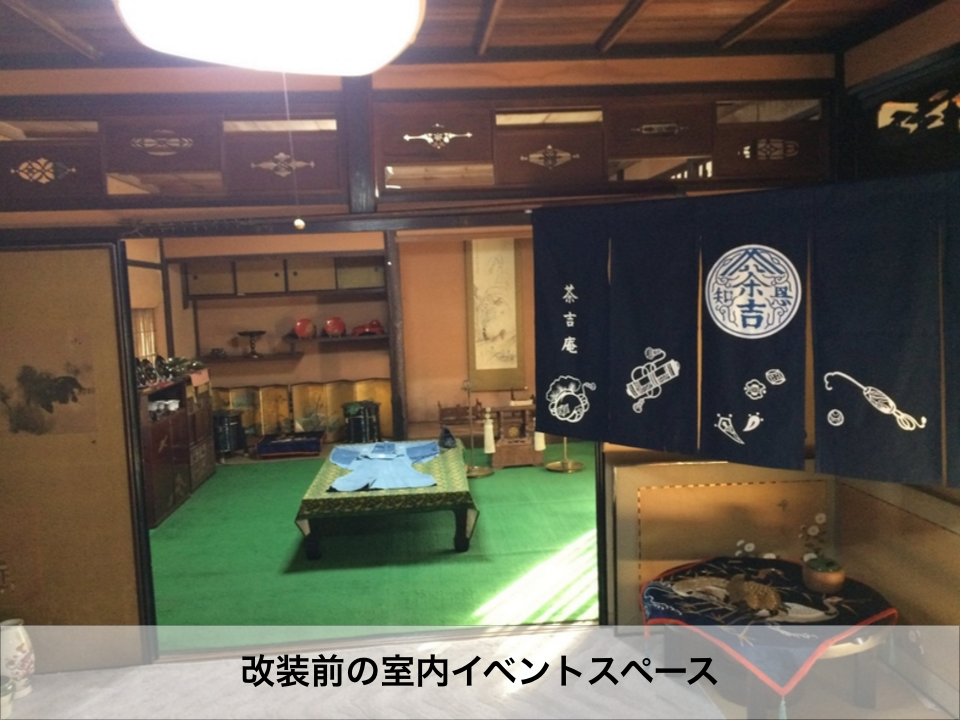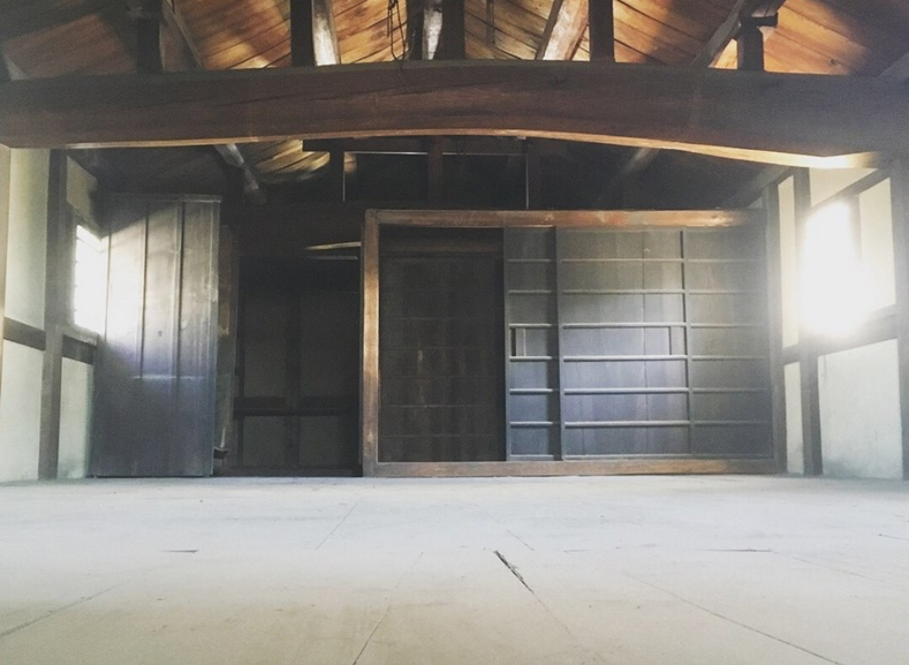 I want to create a special space that makes use of rice warehouses!
"The rice warehouse has not been renovated yet, but the thick beams and mud walls have a unique atmosphere, and I think they are the coolest among the tea houses."I would like this cool space to be developed into a symbolic space in Chayoyuan by planning carefully.I hope to be able to spend a special time with a special person in a special space.
Rental Price
150000yen/month
Please feel free to consult us about the period and the price♪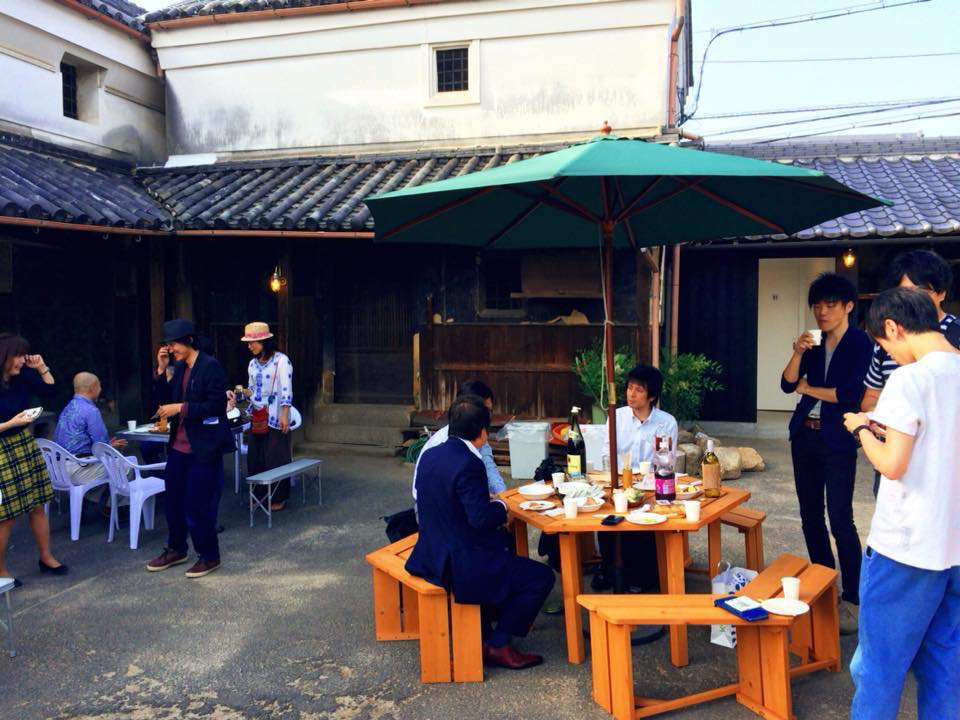 I want to make it a space where people can gather and interact with!
We would like to make the outdoor event space a busy space for various people to interact with.I would like you to use it as a BBQ venue, market place or a concert venue.
Rental Price
1day:15,000yen
3day:40,000yen
7day above:first day15,000yen、2day since10,000yen/day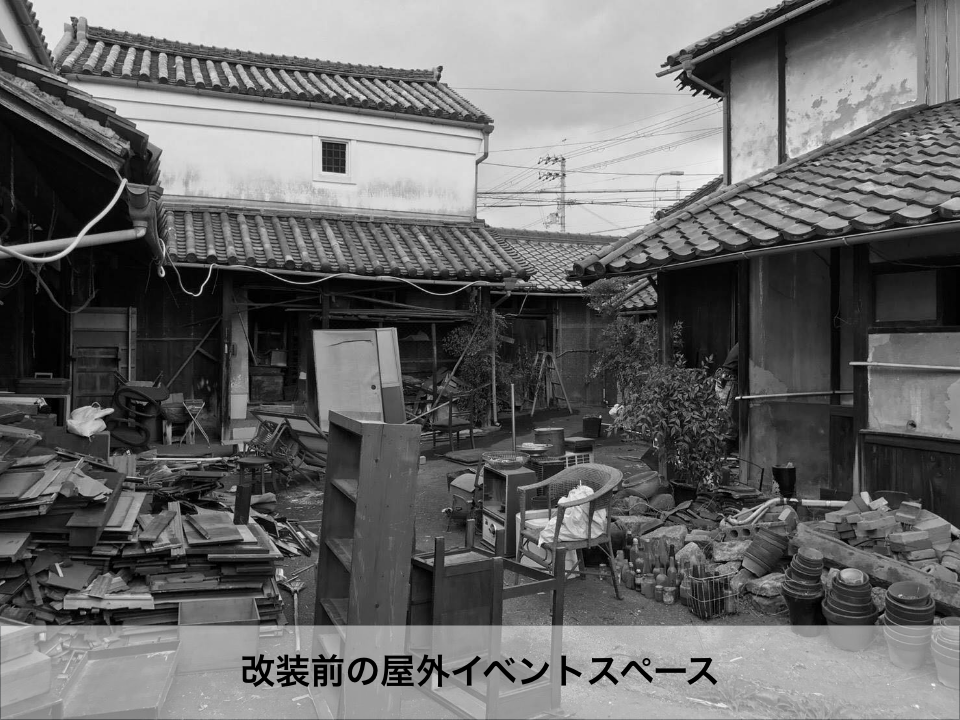 Before the renovation, there was a house here!
Originally, a two-story building was attached to the main building.I heard that it was extended from the late Edo period to the Meiji period.
There were six rooms including a retirement room and a room for employees.People who were evacuated from cities during the war were also accepted here.
However, this part is more painful than other buildings, and if we don't dismantle it will have a bad effect on the main building, we decided to take the plunge.We were able to confirm the ruins of the fireplace in the old days before the extension in the middle of the reduction.Apparently, the original tea-ceremony-an was a stable, well, kitchen and pickle-house in the six-story building.
The good thing about the reduction was the creation of a large courtyard space.
I hope to make good use of this huge space that is hard to obtain in the city.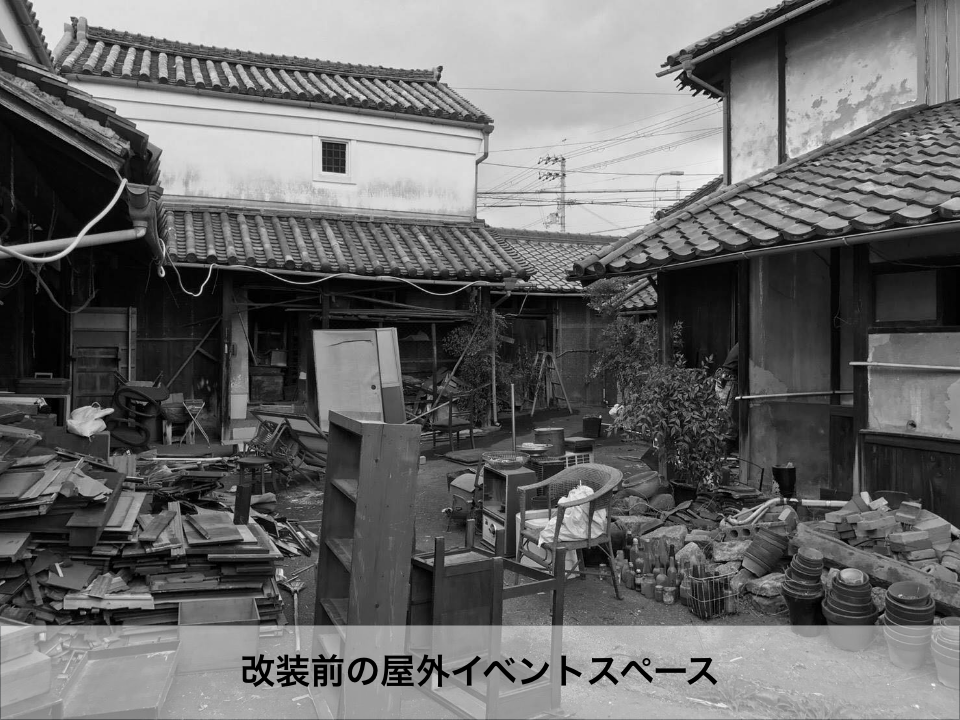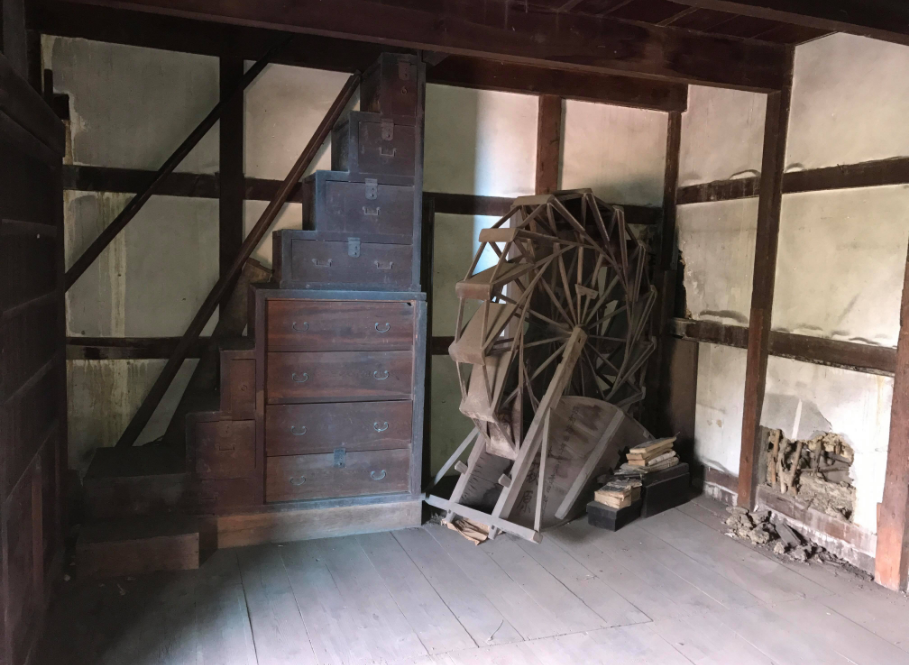 I'd like to have an artist use it!
Kusukizo is one of the oldest buildings in Chayoshoan. The staircase is nice.In the days of cotton wholesalers, cotton was preserved in this storehouse.From the second floor, many old documents and Daifuku Book were found. I hope artists with a lot of individuality will use it.How about a studio or studio?
Rental Price
100000yen/month
Please feel free to consult us about the period and the price♪
Shop Introduction
I'd like to introduce you to a restaurant in Chakichian.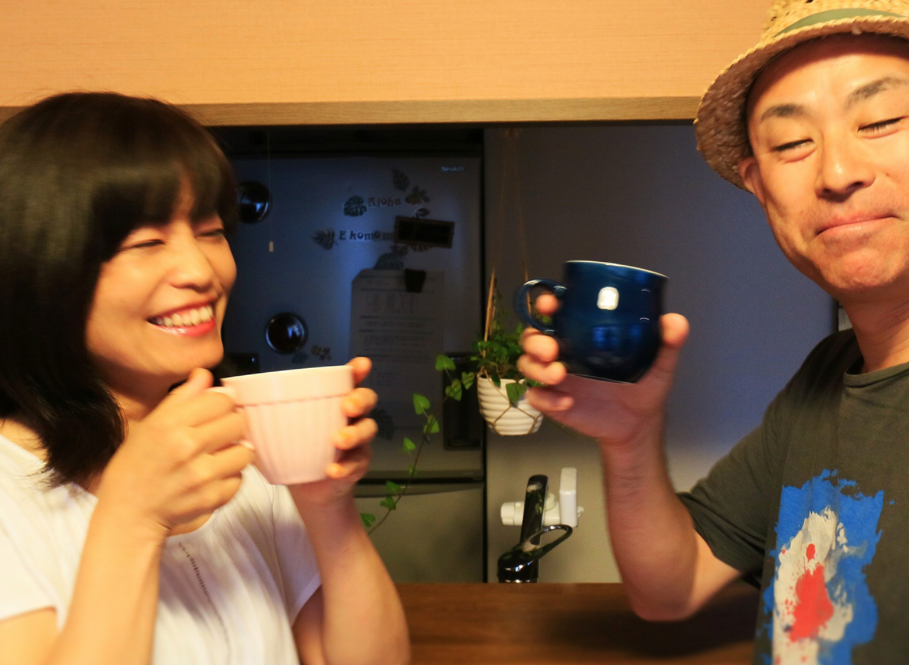 Open an old house cafe at Chiyoshan in July!
Many people have renovated old houses and added fashionable cafes to relax at the foot of Mt. Koyasan.
The owners of Yuri Cafe are both Cherry and Rico.Rico's encounter with Cherry was a self-introduction of a society.Rico-chan: I'm regenerating an old house.I'm looking for someone who can do a cafe in this old house.My dream is to open an old folk house cafe, "Rico and Cherry got along well and a few days later, Cherry came to see Chakichian.From there, we went on in the blink of an eye, and we did DIY together and had them help us with the tea ceremony events.And in July, the opening came before us.I would like to continue to cultivate this space together.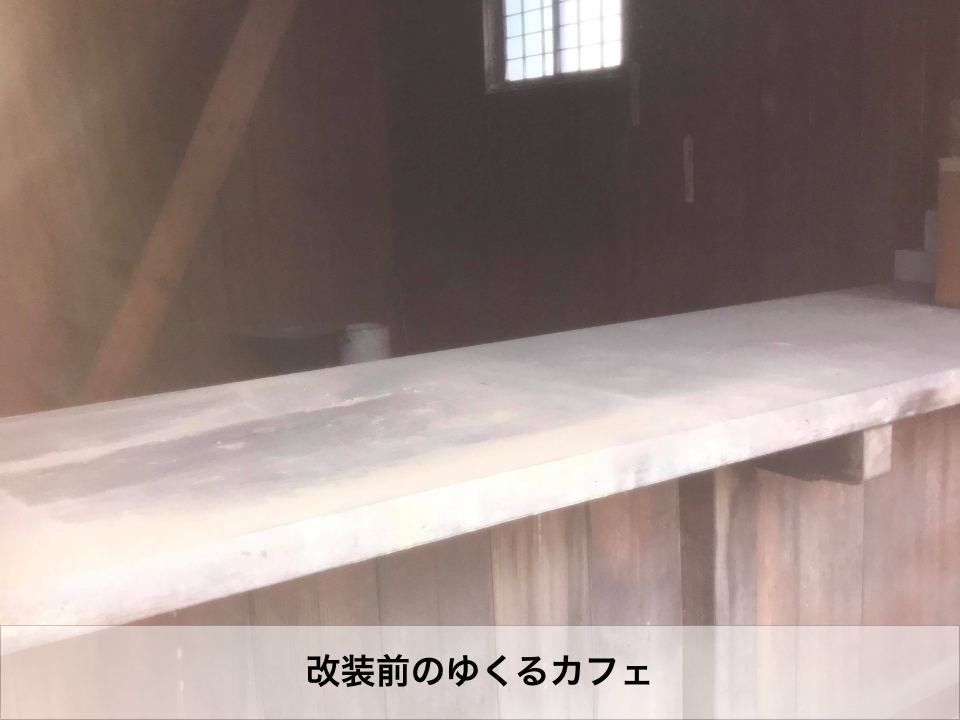 Originally, it was a post office!
It is said that in the Edo period, horses were kept to carry packages as stables. Entering the Meiji era, the site will start to be used as the first-generation post office.Once the phone is open, this location will also replace the phone.He has served as the center of the village as a pioneer in a new era. After the war, the post office relocated management to a branch and moved out of this area. This space, which has been used only for a long time as a storage, has returned to life and is about to be reborn as a recreation space in our town.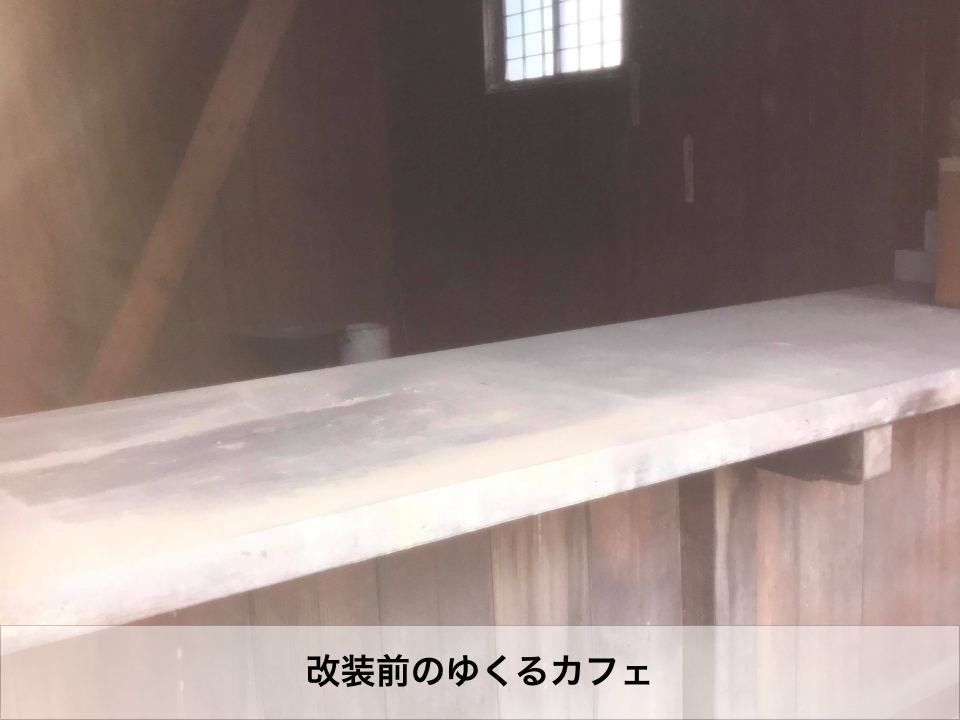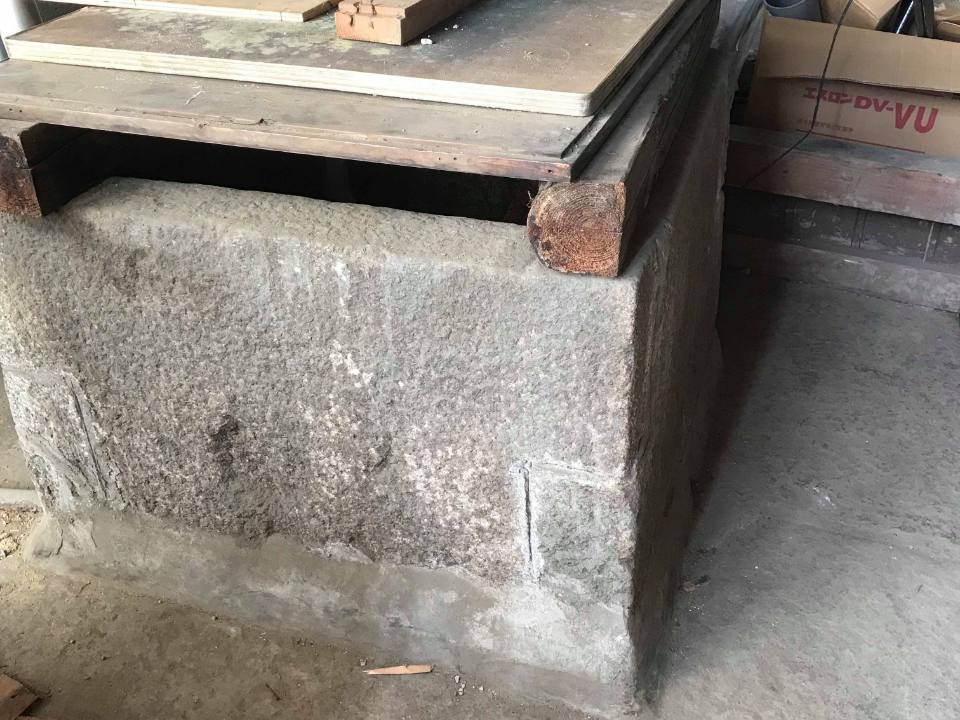 Create a space for people to enjoy books!
I am still the owner of the bookstore.Since I was the head of a bookstore, I have been involved in town libraries. My meeting with Tomi, the promoter of the Mirai library, was triggered by my appointment as a guest speaker at the main party round table in Bewan, the Art Area in 2013.It was then that I learned about the existence of the town library.After that, I started a study group in Kashiwabara, where I thought I would like to continue my career as a teacher at a town library at Osaka Prefecture University's Satellite Studio.And now it's going to be shaped. The well end town library @Chiyoan has applied for a grant to the city of Yao, and we will work with the citizens to build shelves and other things.When the shelves are completed, we will hold the "Collection Festival" and we will raise them together with you. We plan to build shelves around August and September, and the planting festival from October to November.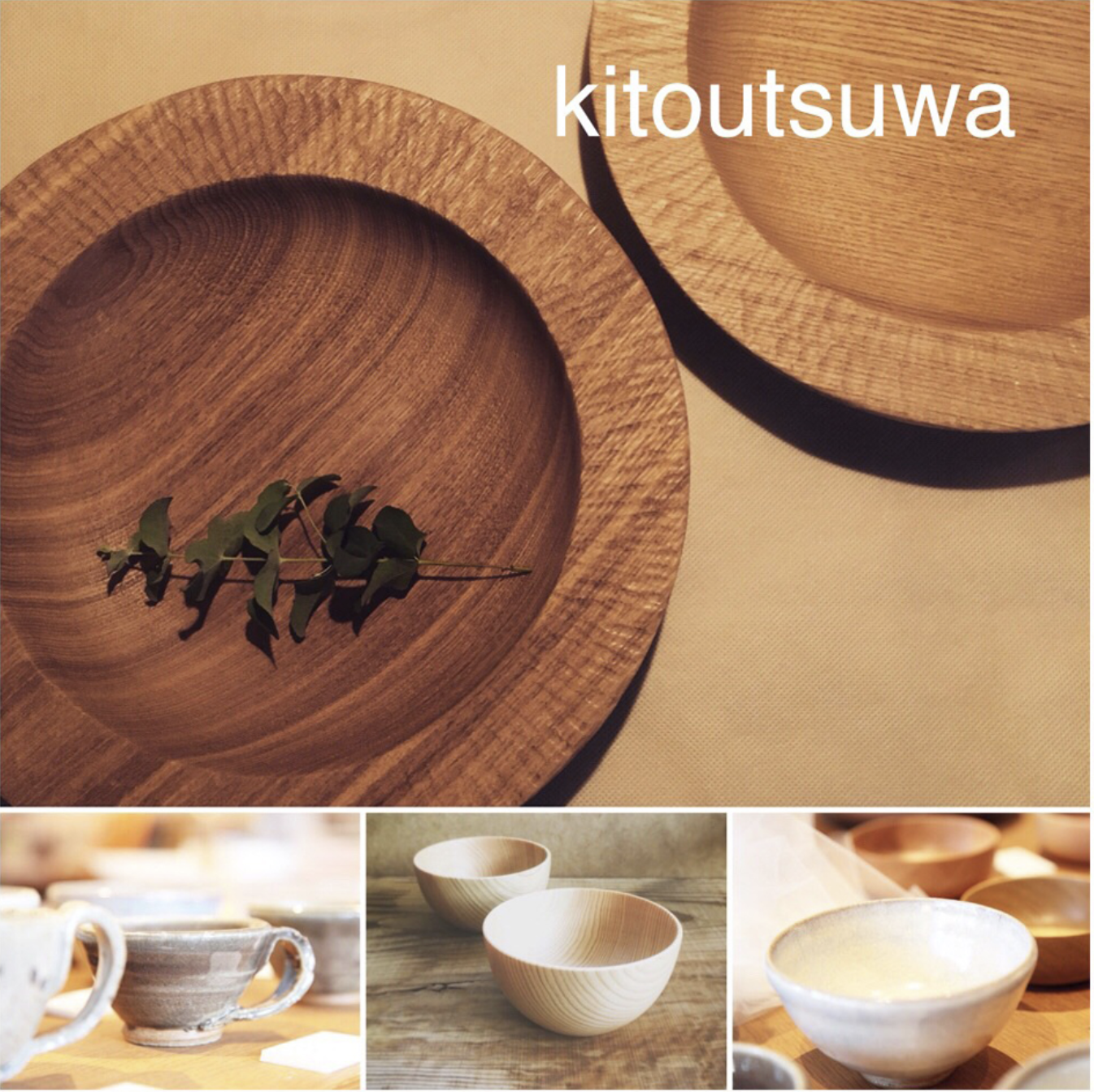 I am aiming to create a work that can send me a peaceful atmosphere as well as the happiness of living with care!
By using this device, we are aiming to create a work that can give you a peaceful atmosphere and happiness in living with care.
I'm working on kitoutsuwa for sato, a woodwork author living in Osaka, and shizzu, a pottery artist living in New Caledonia.
Chakichian

Mr. Hagiwara inherited the cotton wholesalers' trade name "Chaya Kichibei", which had existed for generations. And the shortened form "Chakichi" suggests the fond feelings of the local people. Now, when renovating this old house, he named this place the Chakichian, after the tradename Chakichi.